Restaurants
The Sugar Mill is famous for food
The Sugar Mill Hotel has two restaurants
The Sugar Mill  - a fine dining restaurant featuring fresh lobsters, the best steak in our "Steak Bar" , Tournados Rossini,  Scallops in champagne sauce, pate de foie gras, escargots, gourmet risottos , duck ,chicken curry and roulade,  white fish as well as vegetarian and Caribbean specialities. 
Open 7 nights a week for dinner - from 6.30 pm.  Breakfast from Mon - Friday 8.00 - 10.00 am
NEW 2021-22 SEASON  MENU here

New , The Sugar Mill Dinner  a Table De Hote dinner at the attractive price of   $49 for 3 courses  See initial menu here

 Sugar Mill Restaurant has two dining areas, the Terrace and the Rum House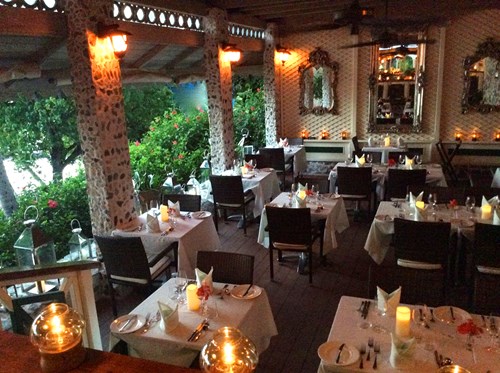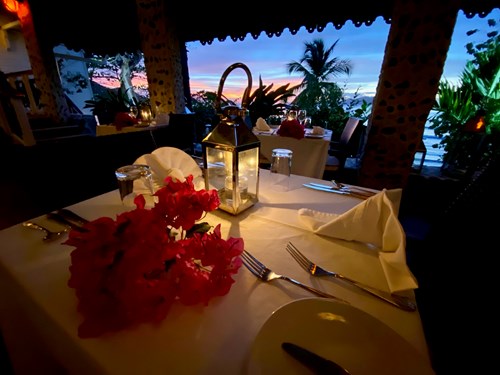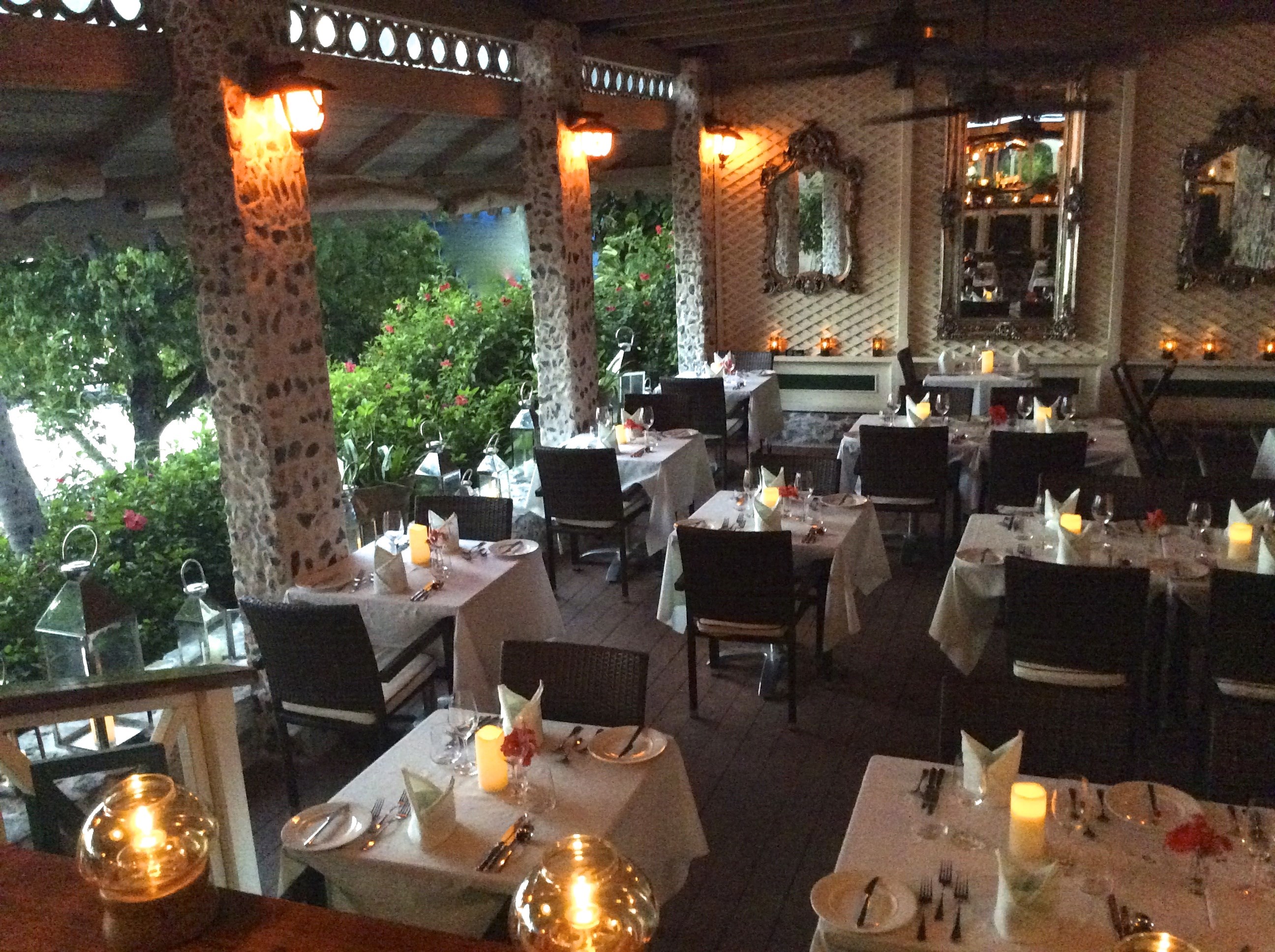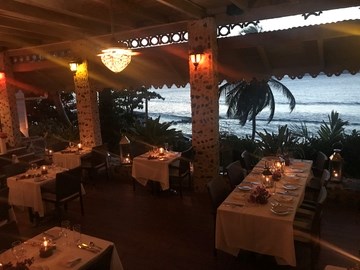 Above - The Terrace - sea views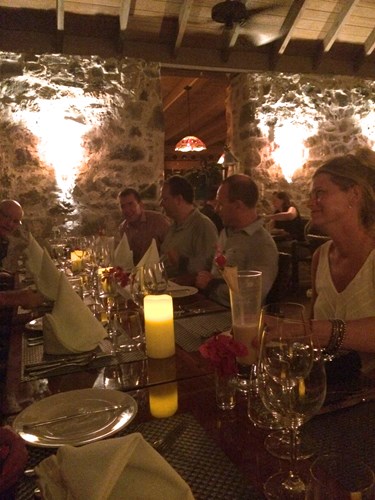 Dining within the 400 year old stone walls of the Rum House - fabulous ambiance and great food
Bookings advised - Book on line below
 Our other restaurant is 
TRAMONTI- a Mediterranean themed casual restaurant right on the water - pastas, salads, mussels, unique squizzas, chicken Parmagiana, Steak and Frites, Fish and chips, the BVI's best Hamburger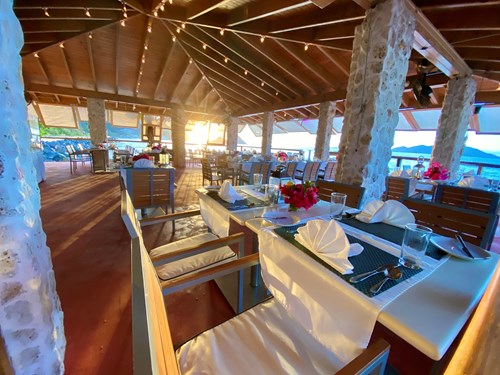 AUTHENTIC MEDITERRANEAN STYLE FOOD IN A UNIQUE SEA SIDE SETTING at TRAMONTI
Amazing sunsets - Tramonti is the Italian word for sunsets
Now Open for breakfast every day from 8.00am to 10.am  
and
Saturday and Sunday Brunch from 9.00 am - 3.00pm
Open for lunch Mon - Friday 12.00pm - 2.30pm
See Full menus here
Reservations not necessary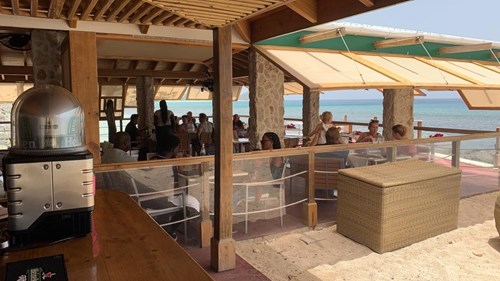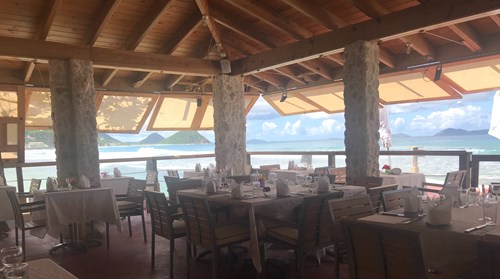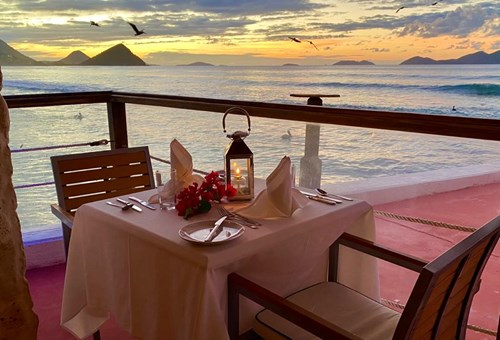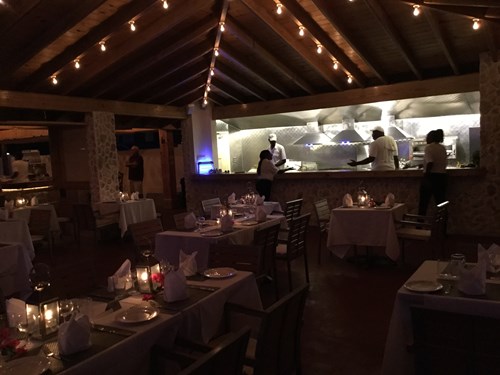 You can book a table at the Sugar Mill Restaurant below
Both restaurants are FULLY OPEN TO NON HOTEL RESIDENTS
Functions
We offer fixed price menus for functions see examples here
Bars 
We have three bars
The  Pavilions Bar alongside the Sugar Mill Restaurant
Fabulous cocktails, the finest wines, liqueurs, beers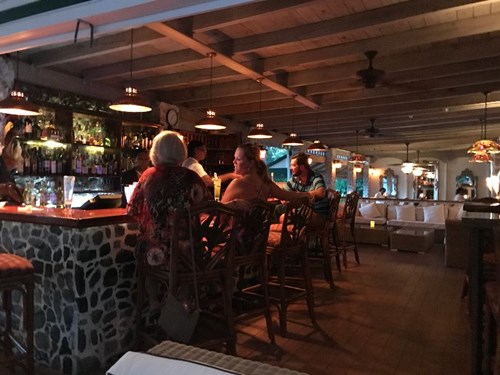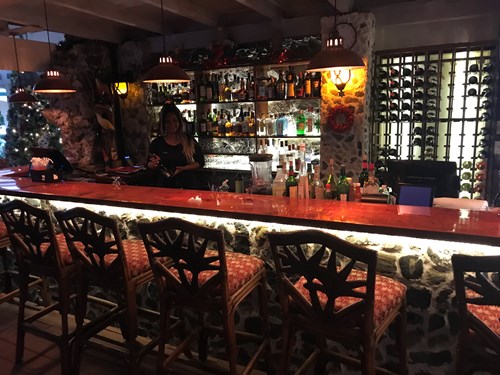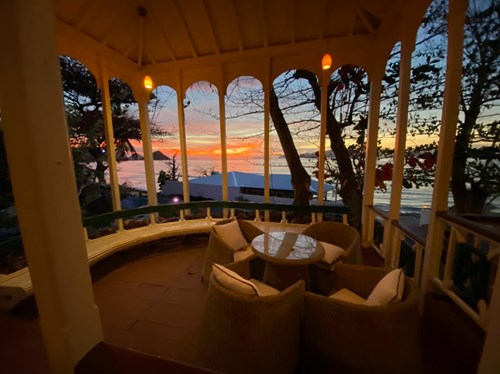 Maybe try the Sugar Mills very own cocktail -
the Stargazer - gin or vodka with starfruit juice and other stuff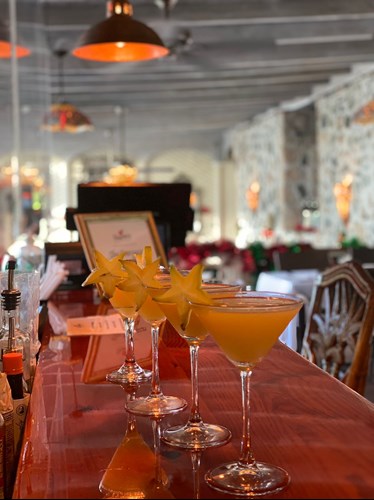 The Irma Bar at Tramonti 
Sit round bar right on the water and the beach
Happy hour 5-6pm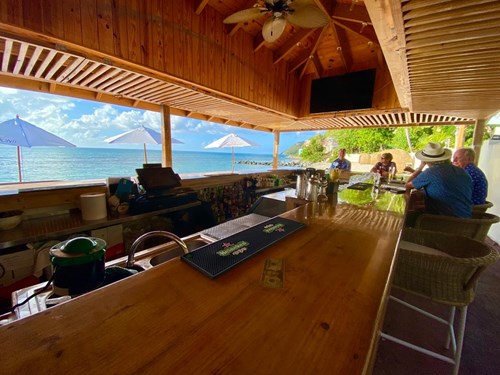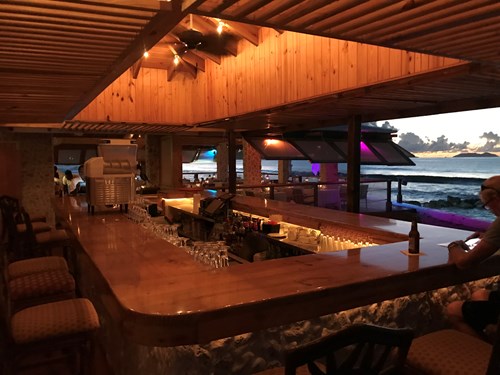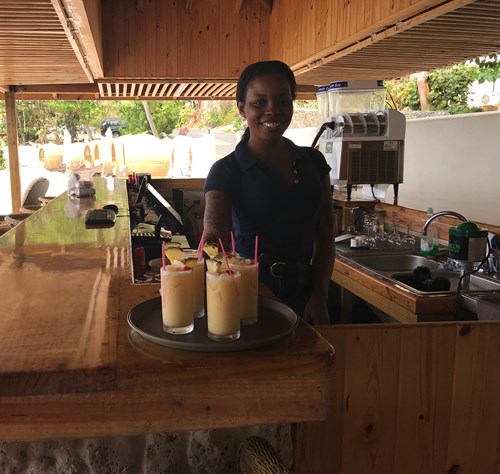 The Pool Bar 
Beside our circular swimming pool is the Pool Bar 
An honor bar in the daytime it is used for special events in the evening like our Managers Cocktail Party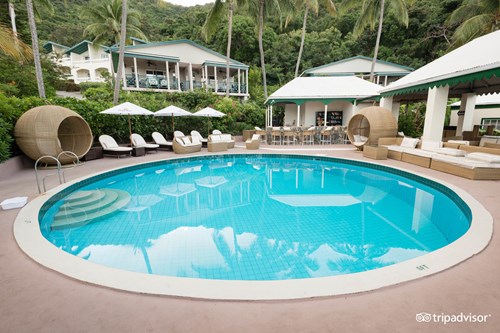 Freshwater swimming pool, pool bar and games and relaxation area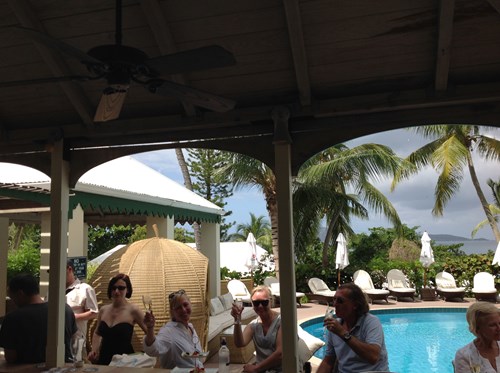 New friends made at the Pool Bar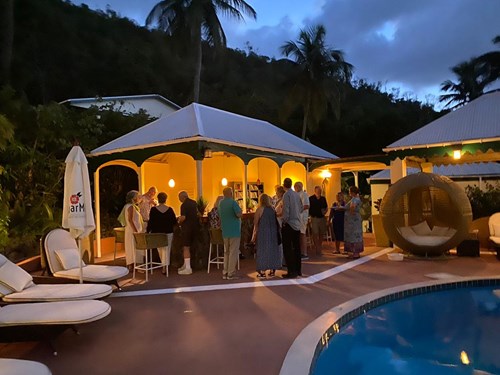 Managers cocktail party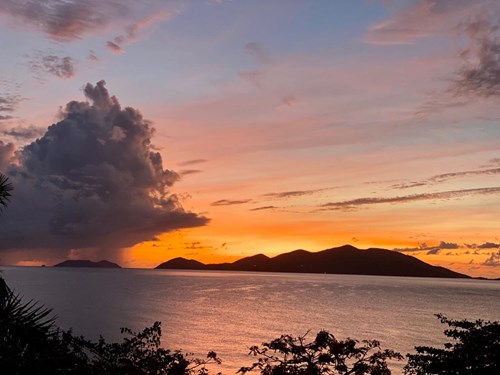 Sunset from the pool bar
The Terrace Breakfast
Part of the Sugar Mill Restaurant , the Terrace lets you dine overlooking the beach and sea.  Breakfast is  served on the Terrace overlooking the beach and the Caribbean sea from 8-10.00 am Mon-
Sat. On Sundays we serve Brunch at Tramonti Restaurant from 9.00am until 3.00pm.
* Note: Sugar Mill 5 Star All inclusive guests may eat and drink at any of our restaurants. See Sugar Mill 5 Star all Inclusive details here
Dinner bookings are advised for the Sugar Mill Restaurant for non hotel guests. Book on line or on your mobile device at www.sugarmillhotel.com
Groups may be able to book the Terrace on certain dates.
No reservation necessary for Tramonti