News & Offers
Exciting developments coming
Work has started  on the first of our  Villas. These  beautiful homes set behind the hotel with fabulous sea views will be for sale. The homes are  within  the secure  hotel grounds.  Villa owners  will have priority access to all of the hotels facilities. Owners may live permanently in their homes or the Sugar Mill will manage lettings for any periods of time the owners desire. Various layouts and sizes are available. Room layouts and fittings can be varied to suit your needs.   An 800 square foot   open lounge/ kitchen with vaulted ceiling,   3 en suite bedrooms with 30 foot infinity pool and  personal elevator as shown from $1.8 million. There are no income taxes in the BVI and property taxes are minimal , typically less than $500 per year. The homes are eco friendly, off grid with solar power and stand by propane generator providing all electrical /hot water and  air conditioning services. The homes face generally westward and regular stunning  sunsets are part of the package
Contact Dennis,  denniscarmedy@yahoo.com to  register your interest.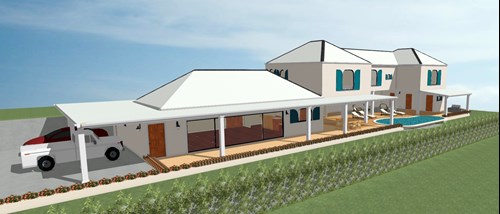 Typical view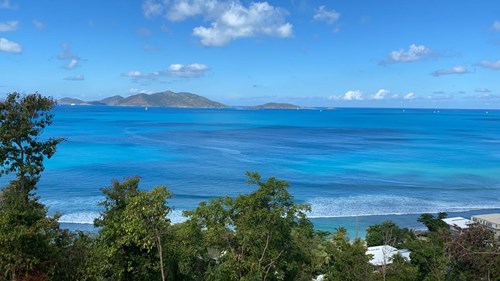 Sugar Mill is happy to report that we have strengthened our management team with two highly experienced hospitality professionals , Rupert and Andrea Starkey who have been appointed as joint General Managers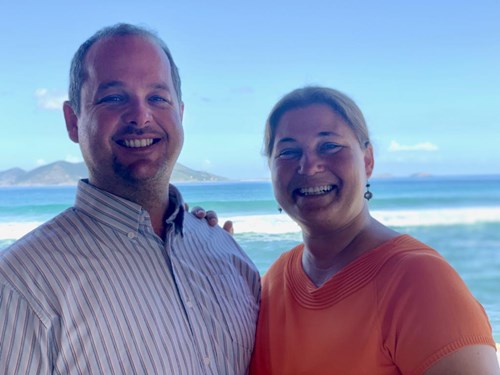 Rupert was previously, for many years,  Manager of Pirates at Norman Island the BVI's biggest and busiest restaurant
Andrea has considerable experience in hospitality in the UK  and for the last 14 years was Manager at Guana Island, another luxury resort in the BVI. They will undoubtedly add to the guest experience at Sugar Mill
Owners Dennis and Mary will still be around and look forward to welcoming back Sugar Mill club members  and old friends
Never miss your favorite sports events  We are currently currently installing Dish  network in the hotel and this will be available in all rooms in due course.  Plus we will re-instate our after dinner movie nights in the new Rum Room lounge
The Sugar Mill Terrace Restaurant has been expanded  so that more guests can enjoy the breezy sea side dining that it offers
And the new Rum Room Lounge offers a relaxing space for pre and after dinner drinks, music and films with other entertainment planned.
The Sugar Mill Terrace Restaurant will  open 7 nights a week for dinner. 6.30 onwards from November 2021  
A new revised menu features enticing new starters such as Escargots, Pate De Foie Gras, Coquille St Jaques and new mains including , Tournados Rossini, Beef Stroganoff and a new super dish Neptunes Feast  featuring lobster, scallops and a variety of other sea food on our famous risotto. Old favorites like Lobster Thermidor , Duck Breast etc remain. See the new menu here 
Our all inclusive guests can of course choose any dish on the new menu at no extra charge.
And new The Sugar Mill Dinner We now offer three course Table d'Hote dinner at the very attractive price of $49 for three courses. Initial menu here [ we plan periodic changes and updates ] 
Our rebuilt after Irma  Beach Bar and Restaurant Tramonti is now open see the menu here

Tramonti is open Mon and Tue for lunch 12.00-2.3.  Weds through Saturday for lunch 12-2.30 and dinner 6-9pm
Sunday we open for Brunch from 9.00 am -4.00 pm
We are pleased to report that all our groundworks are completed and the new roadways and parking areas make the hotel look even better than before. and at last after some rain we have the lush jungle foliage for which we are famous back in a abundance.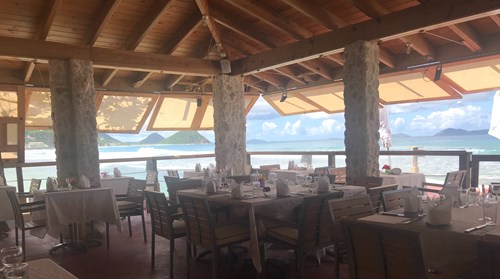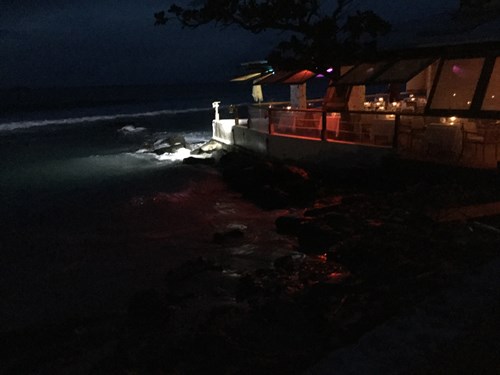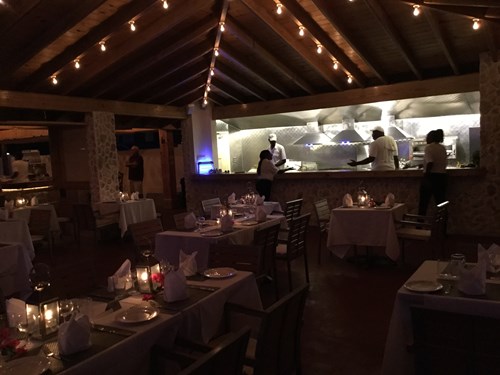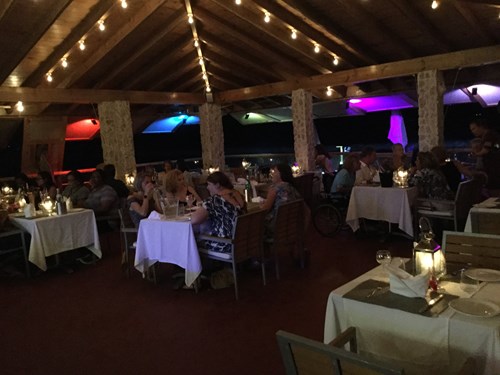 Sugar Shaker
Sadly the Sugar Shaker was lost in Hurricane Irma
We will continue to make our boat trips using bigger boats chartered from our friends at the charter yacht companies until we obtain a new hotel boat.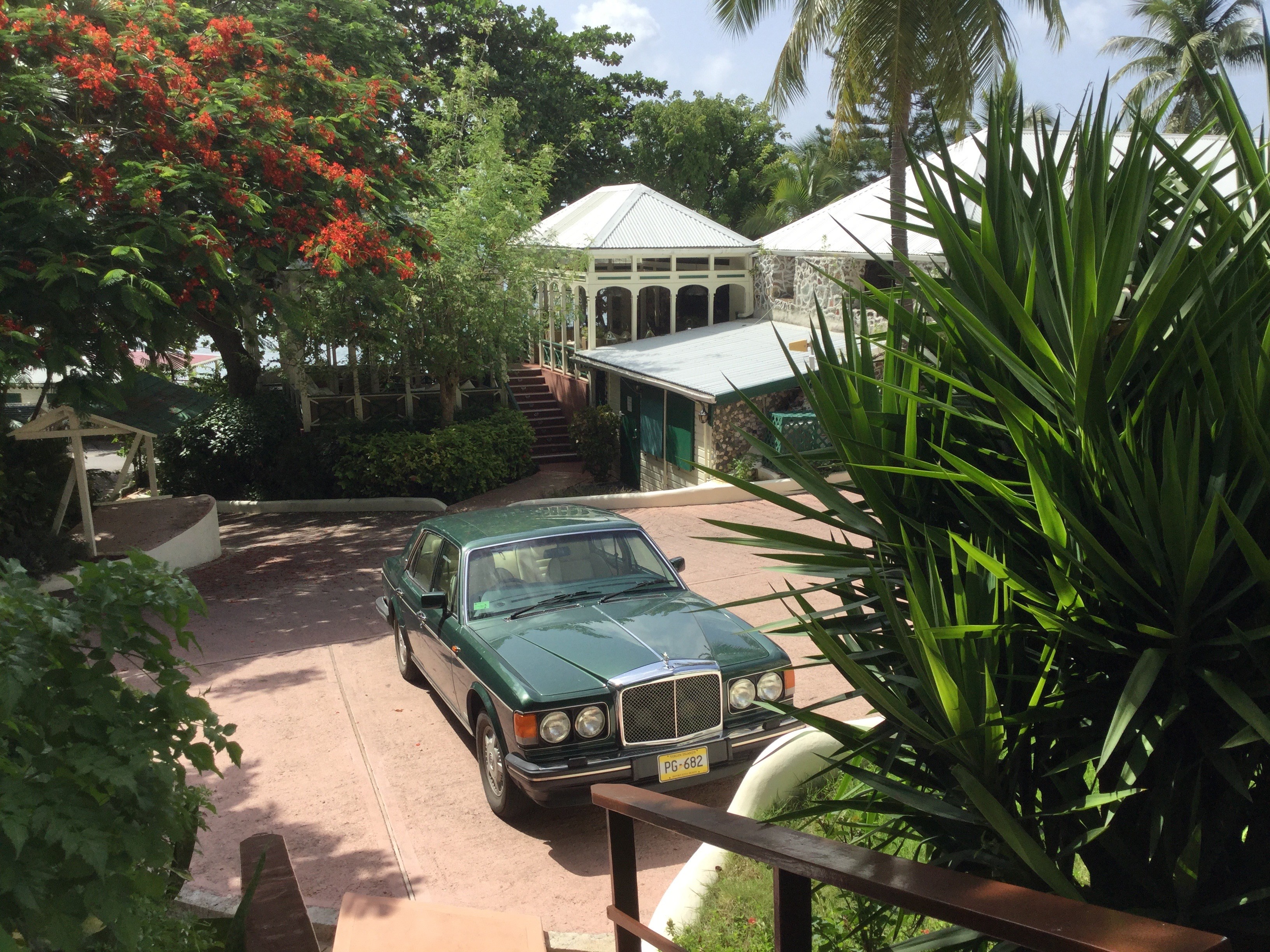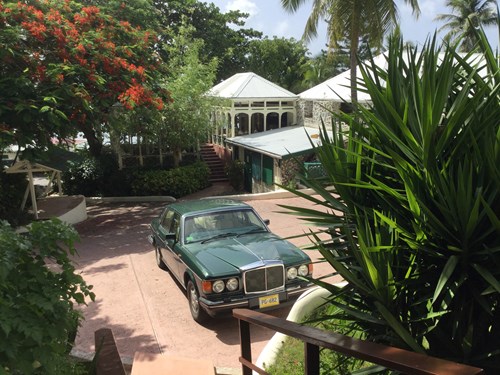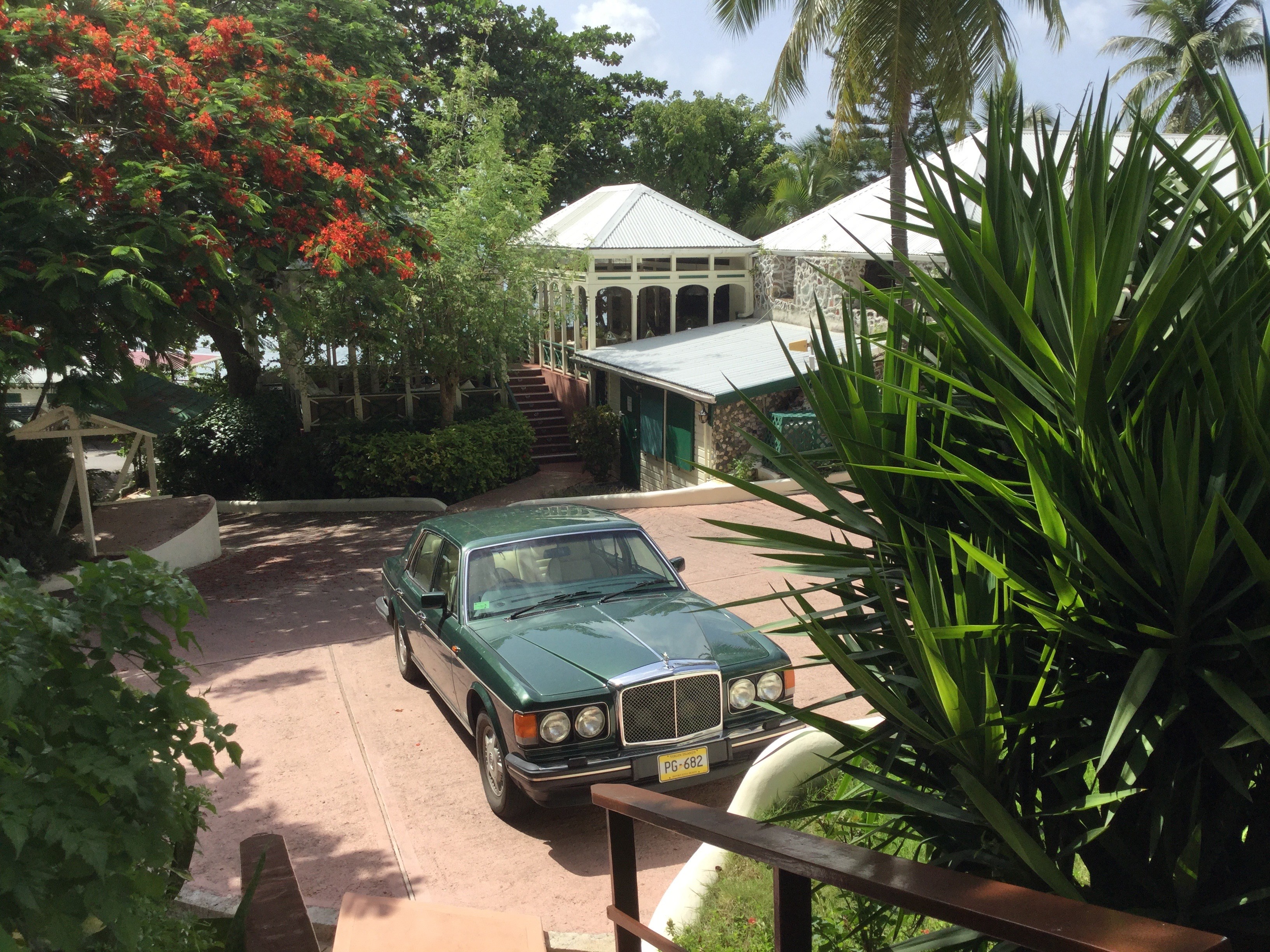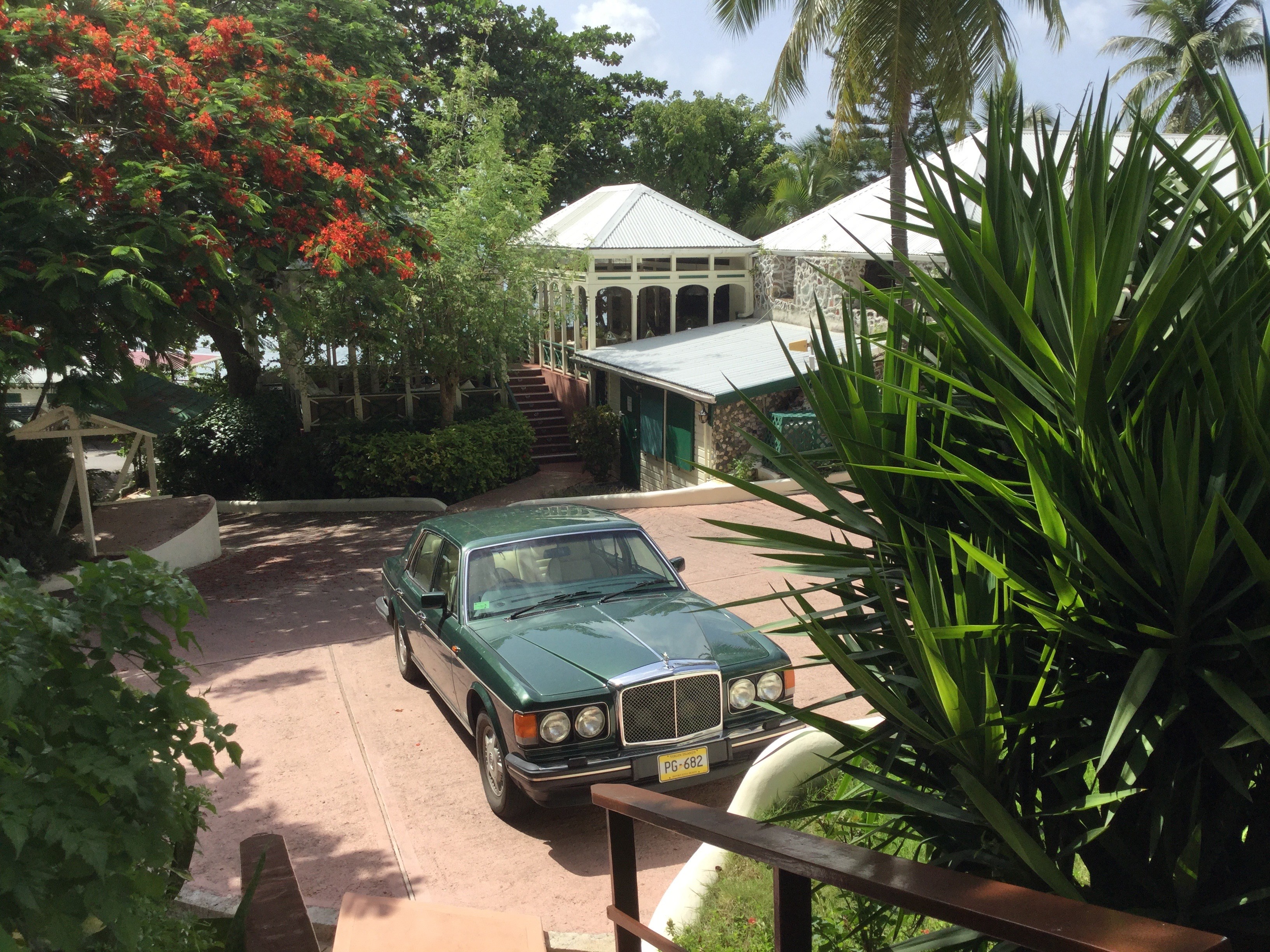 The hotel Bentley [ above] escaped with just a slight dent on the roof - now fixed and ready to transport guests from the airport or docks